Tax Resolution Professionals is a tax law firm founded in 2009 that is based in Las Vegas, NV  and assisting clients worldwide.  Our firm focuses solely on back due tax debts and related issues. TRP has consistently provided the best results in the industry with exceptional service. We are experts in Offer In Compromise, Audits, Tax Court and IRS negotiations. With TRP's attorneys you know you are getting the best result legally possible. We also review your tax returns to help you save money in the future.
If you need help with a back due tax debt, give us a call at (888) 515-4829 or Click Here to schedule a consultation with a tax attorney. You can also click the live chat function on the bottom right of this page to get help.
Our Attorneys
Our attorneys have handled thousands of tax resolution cases for both the Internal Revenue Service and states across the country.
Mathew Blackburn, Esq.
Mathew is an expert in Offer In Compromise, business structuring, U.S. Tax Court and tax preparation. He has handled numerous audits, audit reconsideration and tax other cases where prior tax preparation has gone bad.
In addition to being an expert in tax relief, Mathew is an expert in analyzing your tax returns to see how to pay the least amount going forward. At TRP, we make sure you have a complete resolution.
Robert Kayvon, Esq.
Robert has over ten years of experience in handling tax collection and Offer In Compromise cases. At the start of his career he worked at Nationwide Tax Relief from 2007 until 2009, when TRP was then founded. At TRP, he handles financial analysis and Offer In Compromise finalization. Robert graduated from the University of West Los Angeles School of Law in 2007 with Juris Doctorate and was the youngest graduate for that year. Robert was admitted to the California bar in 2007.
Our Promise
Our promise to you is that you will get a realistic assessment of your case and if you hire us we will do all legally possible to get you the best result as a client. If you are not a settlement candidate, we are not here to drag your case on. Our fee structure is based on less work, less fee. We do not charge large flat fees as we know some cases are not going to end up in a settlement and some cases have debts that are close to expiring. We also guarantee you can get a hold of your attorney should you have questions about your case.
Our Contact Information
Office Address
Tax Resolution Professionals
3430 E. Russell Road
Suite 306
Las Vegas, NV 89120
Phone Numbers
Phone: (888) 515-4829
Fax: (888) 703-2405
Additional Fax: (310) 774-3661
Consultation Scheduling
Schedule a consultation
Click Here to schedule a consultation with a tax attorney
Reviews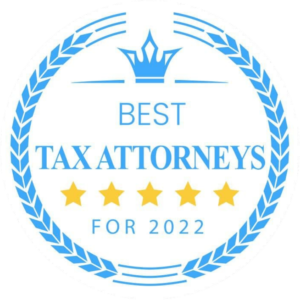 See our Yelp page for reviews on our company.